Some of my amazing reviews.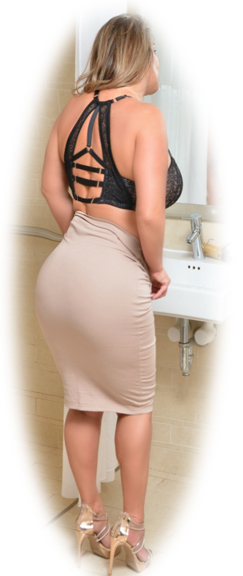 Theresa is a first class lady all the way; words cannot say just how wonderful she is! With her soothing presence, charming wit, and intelligent conversations, I find myself continually running out of our scheduled time together much too quickly. The first time I met her was for an hour and a half, and it felt like 30 minutes. I then scheduled 2 hours with her and it still wasn't enough! Do yourself a favor and schedule as much time as you can with her and I promise you won't regret a single minute of it!
Chris
Such a great time every time! Very relaxed and fun!
Definitely couple recommended! We have a blast! 
J
I have been seeing Theresa on and off for about 2 years now. She is a stunning lady and a great conversationalist. She always makes sure that I have a great time.
David
Nice Out-Call with Theresa.
She is a lovely lady to hang out with, nice to talk to, very sweet, with an amazing body!
Kendell
I saw Theresa in April and was very impressed with her experience!! I am scheduled to see her again next week when she is in Charleston again!
Steve
I met her at a nice hotel on the water. She opened the door wearing her sexy panties and a long sleeve men's shirt halfway unbuttoned. She looked great! She is solid and has a great shape.
I was a little nervous at first, but she helped me relax and we had a great conversation, before and after the fun. I used up the whole hour and didn't want to leave. I will repeat soon!
Rick
Theresa is what a GFE should be. This was multi hour night not an overnight and there was not a place to add this. It was easy to setup but does have a screening process. All just give her the information that she requests it only far. I broke so many of her protocols out of ignorance. If are reading this go to the appointment request form and book the correct way. I was lucky that she excused this but she was able to connect the dots so we could have the appointment.
Garrett
I contacted Theresa through her appointment form via her website. Filled out all the required info including a headshot photo. She emailed me back within an hour or so. We worked out a time. She gave me the location a couple of hours ahead of time and asked that I call her when I arrived. I called when I arrived and she gave me the rest of the information. She was at a very nice hotel and I was truly impressed when she opened the door. She is a stunning lady with all the right curves.
Martin
I scheduled a 2 hour meet with Theresa through her website. She is very a very professional lady with a great attitude and very beautiful. Ass is amazing!! Was so glad I chose to spend time with her.
David